The Drymate Difference
Drymate material is engineered to quickly absorb spilled liquids and stop them in their tracks. The soft, non-woven fabric is coated on the back to create a waterproof barrier, preventing moisture from soaking through from above or below. Not only is the slip-resistant bonded backing waterproof, it is durable and will not separate, crack or peel.
It is the unique combination of these qualities that sets Drymate apart from the competition.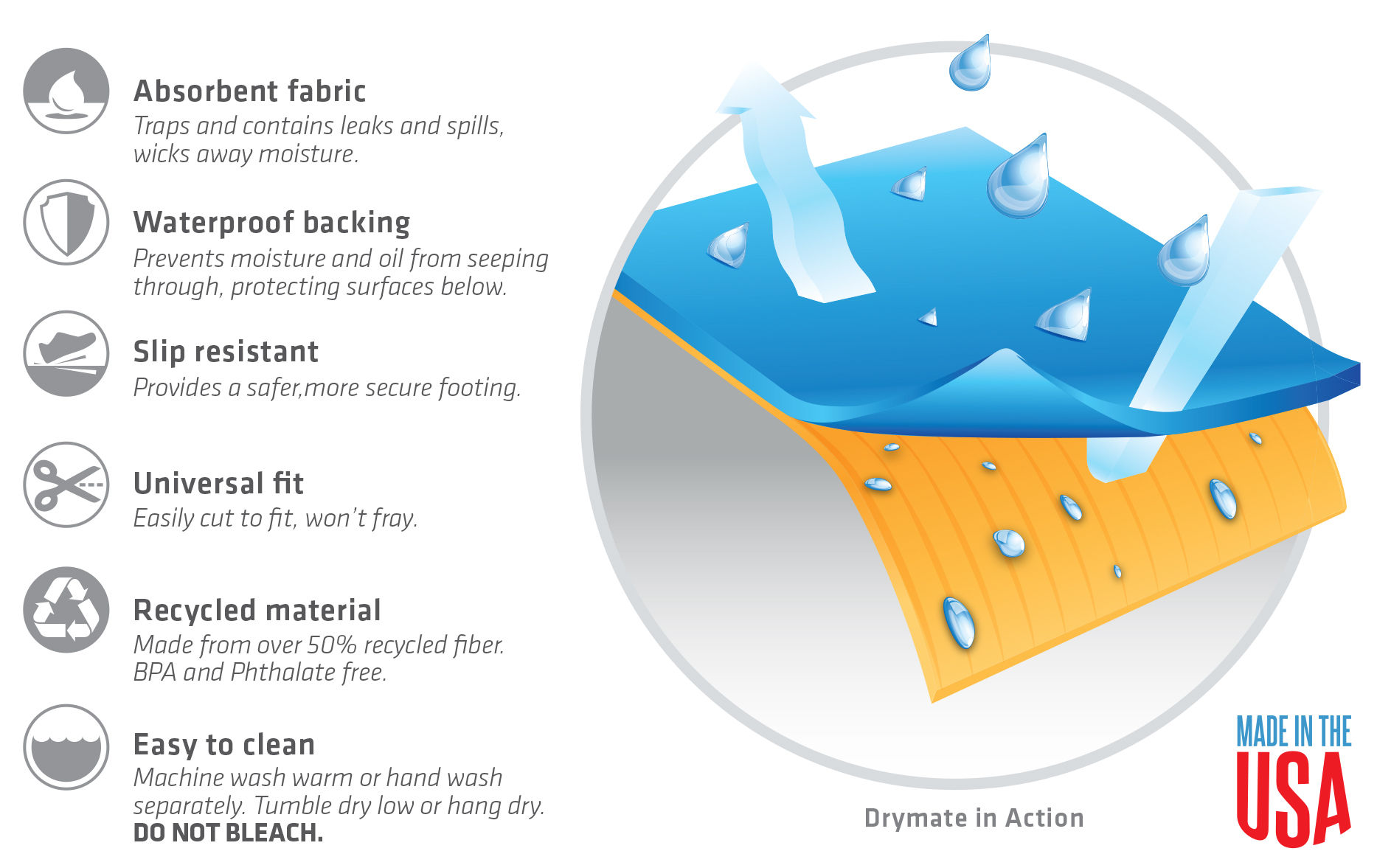 Drymate® and Zorb-Tech® are Registered Trademarks of RPM, Inc.
©2020 Energizer Auto. Armor ALL® is a trademark of Energizer Auto and is used under license by RPM, Inc.