I've been keeping a secret for a while now.
Walmart flew Nick Sovell, Drymate's CEO, Ruth Sovell, Valerie Urich and me to shoot a hidden camera commercial involving our company, Walmart and charitable giving.  Ruth and Valerie thought they were just having a meeting about our Walmart business and had no idea they were being filmed.  The filming location had been set up to look like a Walmart business office.  The fake set was filled with desks, office equipment and a group of actors pretending to be workers.  Multiple hidden cameras were in place to catch all the action.  The set was so well designed it even tricked me, and I was in on the plan.
Once they started filming, Nick and I sat in a hidden location one room over with a full camera crew and watched behind the scenes as Ruth and Valerie were interviewed.  It was just a crazy experience!
Valerie and Ruth were asked about our company and how they felt about Drymate's involvement with the homeless and animal rescue.  Were my coworkers ever surprised when suddenly a representative of the organizations we had donated products to walked onto the set and personally thanked them and Drymate for their contributions.  Walmart had secretly flown out Cathy Maes, Executive Director of Loaves and Fishes of Minnesota, and Toni Maat, owner of Windmill Animal Rescue to add to the surprise.
We just want to thank Walmart for this opportunity to show what Drymate is about, and of course, for their ongoing partnership.  We currently have 8 Made in the USA products in Walmart and are happy to say that another one is on its way this fall.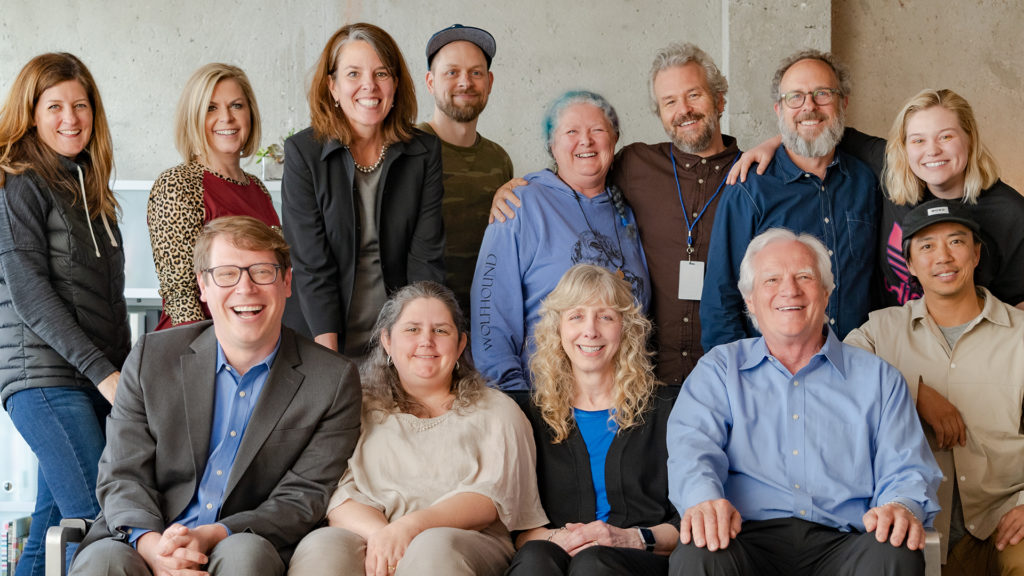 [Photo courtesy of MONO Minneapolis mono-1.com]
(First row: Nicholas Sovell, Valerie Urich, Ruth Sovell, Nick Sovell), (Second row: The rest of the crew!)